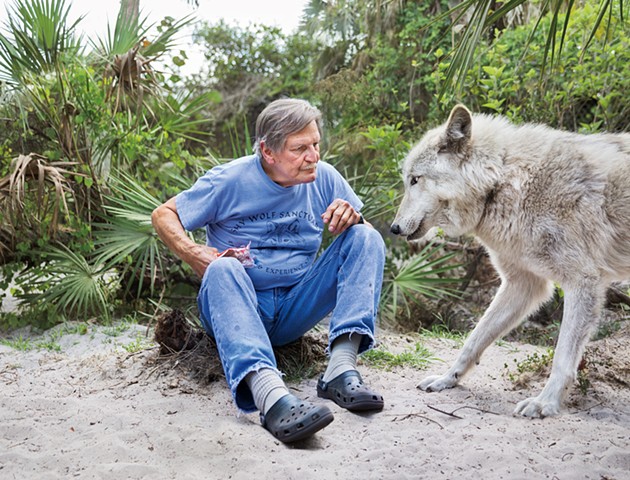 Image from the series, Of One and The Other made at Shy Wolf Sanctuary in Naples FL (2017).
Please visit my newest GoFundMe for the production of a film.
Interview and work currently featured in the largest news website in Hungary Index, hu "The Paradoxical Relationship Between Humans and Animals", OtherPeoplesPixels Artist Blog, OPP Facebook, and OPP Instagram.
Of One and The Other (2013-2018) has been featured in The New York Times LENS "Humans and Animals: A Complicated Bond", the Southeast Museum of Photography in Daytona Beach FL, Chiang Mai University Art Museum in Thailand, WORKSPACE Gallery in Lincoln NE, Véganes magazine contreculturel "Beyond the Wall of the Species" in Montréal Canada, LIFE FORCE Magazine, LENSCRATCH, Bird in Flight Magazine "Golden Cage" in Russia, Muybridge's Horse, Edge of Humanity Magazine "From Lifesaving To Exploitation, The Human Factor in the Animal's Life", The Telegraph in London, and Vision Magazine in Beijing.
@jayantipictures